Off the Clock is a mother-daughter duo whose passions are people and creativity. Our vision is to provide a platform where people can come together in an atmosphere of community and comfort and create memories while also expressing their creativity.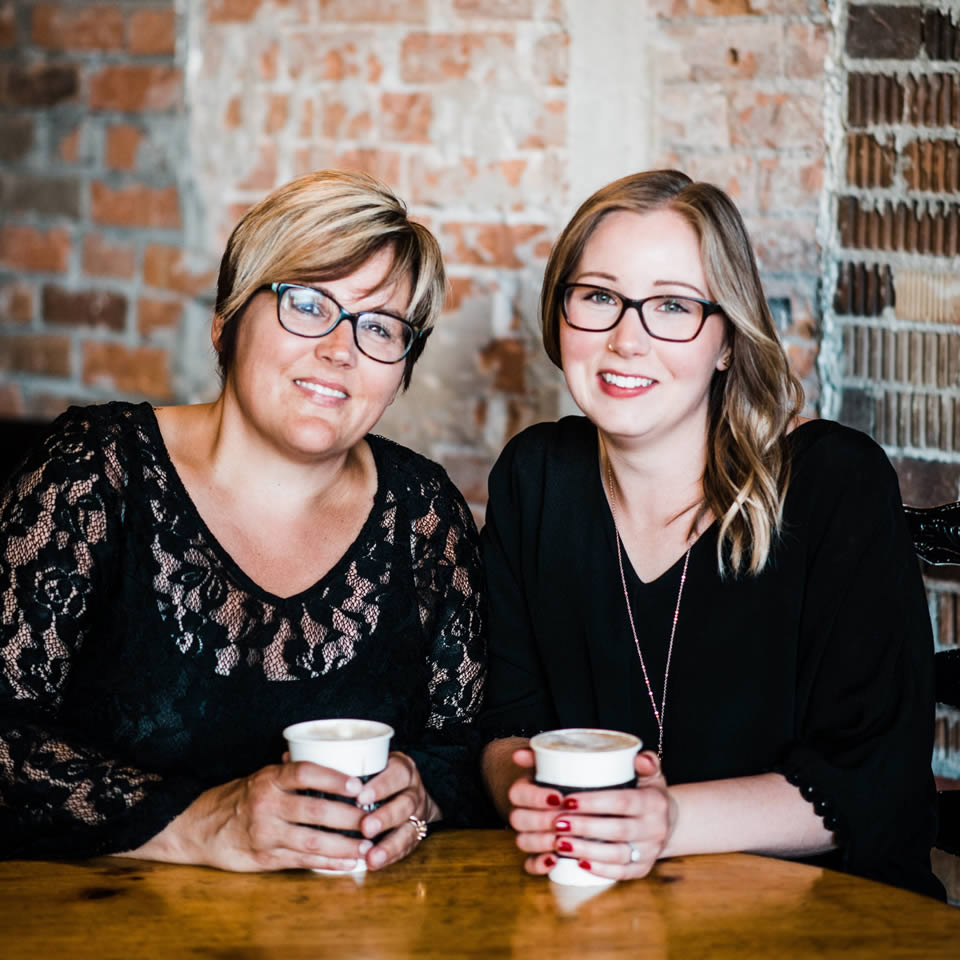 ---
Lynette (mom) has worked in the scrapbook and hobby industry for over 20 years in a variety of positions, including teaching scrapbooking and mixed media art classes. She loves being able to share her knowledge of products while also encouraging people to take their own imaginative spin on their piece of art.
Jocelyn (daughter) has spent many years in the hospitality industry and growing up with a creative mom, a passion for arts and crafts is in her blood! She is excited about building a welcoming and inspiring space where people can grow in their artistic talents.