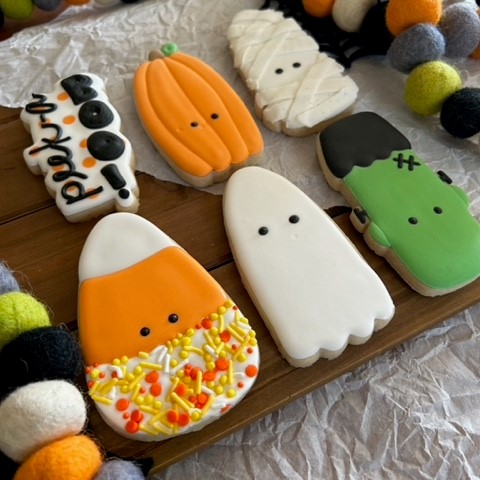 Halloween Cookie Characters
Join Heather and decorate some cute Halloween sugar cookies! This class is great for the beginner student for little to no experience or someone who is looking to work on perfecting their skills at outlining and flooding. In this class we will work on outlining, flooding, using a tip and adding sprinkles to cookies.
You will go home with a royal icing recipe and 6 decorated cookies in a box perfect for sharing, lunch box treats or keeping all for yourself!